Looking to hookup on Bumble?
I'm here to help.
I've been using Bumble as a hookup app for two years now, and this is despite people telling me that "Bumble isn't for hookups," "bumble is for meaningful relationships.
Yep, they all tell me to "use Tinder" or "use AdultFriendFinder."
Truth is, I do use Tinder and AFF.
But I also use Bumble for hookups and not just for meaningful relationships.
Why?
Because it's a free decent option for hookups.
But ONLY if you know what you're doing.
In this article, I'm going to show you exactly what to do to hook up on Bumble. By the end of the article, you'll be ready to improve your Bumble game so that you get laid way more. 
But first, let's clear something up …
But Is Bumble For Hookups?
I'll level with you straight off the bat: Bumble isn't easy to use if you're looking for a hookup. Unlike Tinder, Bumble is not a straight-up hookup app. It's, instead, a dating app aimed at those who are looking for commitment. But don't take my word for it. Let's see what the data says.
A survey run by Bumbled showed that only 4% of Bumble users say they're looking for a hookup. Conversely, 85% of users say they want commitment.
Wow.
I know what you're thinking:
"Damn! That's not a lot of people looking for a hookup at all! It must be impossible to hookup on Bumble, right?"
Well, here's the thing. 4% isn't a lot. I agree with you on that.
But it's something.
And while only 4% of users stated explicitly that they're looking for a hookup, the true number of people who actually hook up using Bumble is higher.
Moreover, 4% still suggests that some Bumble users are looking for a hookup.
This means a) you've gotta find them and b) you've gotta know what to say to them when you do find them.
Let's take a look at what you need to do.
4 Bumble Hookup Tips to get laid
1. Level the game of your Bumble Photos for hookups
Your chances for a bumble hookup start (and sometimes end) with your photos.
Yep, your photos can make or break you.
How?
Think about it: If you're looking for sex only, are you really going to swipe right on a guy or girl who's uploaded pictures of them hanging out with their family and doing cute family things?
Of course not!
And that's because their photos basically say "I'm family-oriented, I want you to be family-oriented, and if we get along I want you to meet grandma."
Pass.
However, there are two things to worry about here:
You've gotta pick photos that suggest you just want some fun
You've still gotta pick your best photos
See, most people – regardless of what they're looking for – fail to choose their best photos. They choose the most unflattering, ridiculous photos they've got, and this only means they get zero matches.
So what you need to do is pick your best photos and photos that scream sexual energy.
It's not easy but here are some tips:
Avoid all family pics
Add pics of you hanging out with friends (preferably of the opposite sex as this will increase your sexual market value)
If you're a girl, don't be afraid of adding a few bikini pics
Add pics of you on a night out
Selfies are totally fine! But they must show your face
Guys – topless pics are allowed for hookups
Have more than one picture
If you're an active person, add pics of you at the gym or doing other physical activities. Remember, people are drawn to good physical specimens
Should you avoid pics of you hanging out with your dogs and cats? Personally, I think you should add them. Both guys and girls go weak at the knees for a good dog pic, no matter what their intentions are.
Plus, just because you're looking for a hookup, that doesn't mean you're a robot who has no emotions. You've still gotta look human who does regular things!
2. Change Your Ordinary Bumble bio for hookups
I mean, yeah you're looking for a hookup which means you don't have to create a super long bio full of detailed information about your likes, dislikes, and political views. No one really cares about that because you just want sex.
But your bio still matters and you mustn't just leave it blank.
In fact, it's especially important for guys.
Why?
Because while guys tend to just swipe right on a woman according to her photos, women – even those looking for a hookup – take much more into account. Yes, they're just looking for a rough sex session. But they still want to know something more about you.
After all, no woman is going to fuck a guy if he comes across as a total arsehole on Bumble. Neither will she fuck him if he's a creep, or if he has zero personality. There has to be some substance.
That all said, women can also be majorly picky on Bumble (as can men). If your bio consists of one word, it's too short. And yet, if it's a whole frigging paragraph or more, it's too long.
So how do you strike the right balance? How do you create a Bumble bio that's designed to land you more hookups?
Your best bet is to rely on a method that always works – make people laugh.
Making people laugh via your bio is super easy, and you don't have to be a professional comedian. All you need to do is add a funny quote or a self-deprecating comment that shows you don't take yourself or life too seriously.
Here are some examples of bumble hookup bio:
"Looking for an all-rounder? You've found him! Married with kids, looking for something on the side …
Lol joking. No kids, looking for fun."
"Pros:
Employed
A great addition to any party – just add beer
Never been addicted to crystal meth."
"Looking for someone who loves the great indoors and doesn't mind getting dirty!"
The key is to be funny but also a bit naughty and flirty.
And to ensure that you only target those looking for a hookup, it helps a lot if you add "looking for fun" or "not looking for anything serious" in your bio. This will definitely ensure that those who are on the hunt for a meaningful relationship won't waste their time on you.
See, your aim on Bumble is to match a lot more with those who are looking for fun and a lot less with those who are looking for commitment. As such, "looking for fun" acts as a dog whistle for other profiles who are looking for the same thing you are.
Don't be afraid to add a few emojis, too. Ladies, you can totally add the lips/kiss mark emoji as this will signal your intent. You can also add cocktail emojis, too, as these are another signal that you're up for some drinks and fun.
Inside Scoop: You can find the Best Bumble bios examples here.
3. Learn the art of turning conversation intimate that turns to hookups
One of the things a lot of people struggle with on Bumble is turning things naughty.
I get guys saying to me all the time that they're worried they'll come across as a creep and the girl will block them.
The Bumble girls, meanwhile, are worried that they'll come across as too sexed-up and that the guys will judge them.
But if you're looking to hookup on Bumble you HAVE to turn the conversation naughty as soon as possible.
Why?
Because if you don't, the other person (who's also looking for some fun) will quickly get bored and move on to the next person. They'll also start ignoring your messages, and they'll probably unmatch you.
But first things first: The golden rule is that you must never, ever turn the conversation naughty immediately. Doing so will only get you ignored, blocked, and maybe even reported and banned by Bumble.
Moreover, explicitly stating your intentions on Bumble right away kills any chance of you building sexual excitement and anticipation, both of which are key to your success here.
I mean, if you wanna get straight to the point, just signup for an app like Pure instead.
But back to Bumble. So, let's say you've matched with someone. You've opened with something funny (or maybe even just "hey") and they've responded. Maybe you've shot the breeze about the kind of week the two of you have had. That's nice.
But it's not gonna land you a hookup.
So, what do you do next?
Make sure your texts are not boring. Then, make sure you arouse emotions in the other person.
See, you must make them feel SOMETHING.
Your aim is to build rapport with them and make them feel EXCITED about opening your messages as soon as you can.
You can do this by asking a really random, left-field question or playing hard to get.
Or, you can do it by gently teasing them or flirting a little bit.
Anything as long as it isn't boring.
Personally, I'm a big fan of teasing.
Teasing is fun. It shows you're interested in the other person, it makes them giggle and it's a tiny bit naughty, too.
Better still, it helps you form a bond with them and get into rapport with them. This is absolutely crucial if you're to hookup with them.
For example, let's say the other person has listed their favorite movie in their profile. You could then say, "damn, I was gonna message you but you wouldn't seriously make us watch that movie, would you? ;)"
Also, make sure you never tease them about something that they can't change about themselves, such as their appearance. That isn't cool! The only things you can tease them about are things like their taste in music, movies, and the opposite sex. Teasing must always be playful – it must never be hurtful.
Another way to keep things interesting, exciting, and naughty is role-playing.
Role-playing is when you pick a scenario and play out what happens next involving the two of you.
For example, maybe the two of you have taken a road trip but broken down on a remote stretch of nowhere.
Oh no!
What happens next?
The idea is that the two of you take turns to move the story forward. Maybe you could add a deserted barn, a storm – and pow!
You're already turning things naughty while at the same time painting pictures in their head and eliciting emotions.
How naughty you make the conversation really depends on how it's going – and how receptive the other person seems to be to your flirting. This is where Understanding comes in and it will help you get laid on Bumble. If you can read the conversation and how the other person feels, you can either keep moving forward and getting naughty, or you can pull back a bit (or even end the conversation altogether).
Here are some more tips to turn the conversation naughty on Bumble:
Ask a 'would you rather' question (but make it naughty)
Ask them to reveal one of their fantasies
Say something like "the fact that you do such and such a thing is a bit of a turn-on to me"
Ask them for their favorite scene in a movie
Say something like "aww, it's too bad you're not here right now."
4. Be Straightforward (Just Ask!)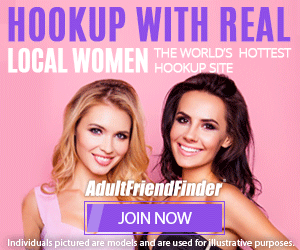 The problem with sexting on Bumble is that it's very easy to get stuck in sexting land. You've teased them, flirted with them – but no one's made a move yet.
Worse still, it sure as heck doesn't look like they're going to make a move anytime soon.
The final step, then, is for you to be straightforward and reveal your true intentions.
If you've already built rapport at this point and a bond clearly exists between the two of you, at this stage (and only at this stage) can you go for the kill.
In other words, it's time to ask them for a date.
Assuming you've teased them, flirted with them, and built a rapport with them, there's no need to skirt around the ask. Nor should you be so dramatic about it. Instead, you can just go with a simple ask, like this:
"Wanna grab a drink then?"
Naturally, this WON'T WORK if you haven't built rapport, or if there's zero sexual tension between the two of you. First, you have to turn the conversation naughty (see above), and second, they have to go along with that.
Then and only then can you try a simple line like the one above.
And if there truly is sexual tension between the two of you and it's clear you both want a hookup, there's no reason they'd say No.
Of course, you can be even more explicit with your intentions by inviting them over to your place TONIGHT. That, in fact, can guarantee even better results. But not everyone is cool with going straight to someone's apartment, so you've gotta be careful there.
Either way, don't wait too long before going for the ask, otherwise, they'll just assume you're not interested. Therefore, their own interest will wane.
Takeaway:
Hooking up on Bumble isn't rocket science, but neither is it straightforward. However, you can increase your chances by using the tips in this article. Add the right photos, tweak your bio, and turn the conversation naughty as soon as you can. And remember, don't waste time on someone who's clearly not looking for the same thing you are. With that, I wish you good luck with your Bumble hookups!